Tiana Patrice | Speaker, Coach | Best Selling Author of Fifty Two Shades of Fearless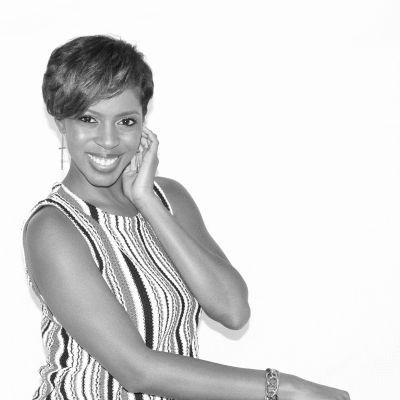 Tiana Patrice is a captivating bestselling author, speaker and coach who holds a deep-rooted passion for supporting the personal and entrepreneurial development of women all over the world. Tiana specializes in equipping women to shift their mindsets, own their power, and push through their fear.
She is also the CEO of Tiana Patrice Consulting, a consulting company that focuses on bettering small businesses and corporate entrepreneurs through forward thinking business strategies as well as personal and professional development.
Her message of empowerment has been spotlighted on The Huffington Post, WTVY News (A CBS Station), WGRX News (A NBC Station), WOOF FM, MMIA Magazine, The Freedom Biz Podcast and more…
Tiana's bestselling book Fifty Two Shades of Fearless: Powerful Declarations For The Purpose Driven Woman  inspires women to shift their mindsets, declare greatness over their lives, stand on faith and make the conscious decision to fear less. She encourages them to own their power, stop playing small and make things happen.
Her vulnerability of sharing her story empowers women to keep pushing when things seem impossible. Her vibrant personality and conversational tone incites a spark among her audiences to take immediate action outside of their comfort zone, let go of the self-limiting beliefs, divorce their fear and reach their fullest potential.
Tiana's personal story is one of determination and resilience. In her journey, she repeatedly demonstrates the power of imagining and cultivating your dreams and possibilities all while divorcing your fear. From a very young age she developed a strong belief that she would not become a product of her environment, and with the life skills she learned from her hard working mother and grandmother, she set out to create a different reality for herself.
Immediately after graduating high school, Tiana set off to college at the University of Alabama at Birmingham, and quickly jumped into the work force landing a number of well-paid positions in Corporate America. For nearly 10 years, she built a career that most deemed comfortable. But, it wasn't enough for Tiana.
After having her daughter Khloe, she yearned for more. Her spirit became restless. Her life seemed mundane. She knew she was destined for greater things. So she decided to do the unthinkable, she ditched her 9-5 to set out on her own path. Tiana redefined mommy-hood for her daughter. In just a few short months, Tiana launched her LLC, Launch Your Dreams, and began mentoring purpose driven women along their journey of life and business.
Because she made the decision to walk fearlessly in her purpose, without apologies, other women now have the courage and the hope to do the same. Tiana authentically shares the truths about entrepreneurship and her journey of following her purpose, which continues to inspire women to push through and reach their goals, even in the face of challenges, fear, doubt and setbacks.
Tiana has indeed impacted the lives of thousands of purpose driven women through her life-changing principles of fearlessly walking in one's purpose.