Stacey Mcbride- Irby | Creator of The Prettie Girls! Dolls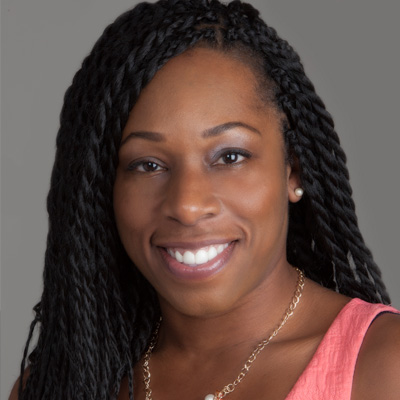 As a child Stacey consistently played with dolls. Barbie was her favorite. She loved mixing and matching her clothes, and styling her hair. Not long after Stacey stopped playing with Barbie™ dolls at the age of 13, she made the decision to enter the fashion world. She started sketching fashion and going to the library and checking out books about fashion.
Stacey's father had saved a newspaper article that featured Kitty Black Perkins, a Mattel™ designer. With the encouragement of her father and her instructor of a fashion computer course at El Camino College, Stacey called Perkins. In addition to showing her portfolio and resume during the interview, Stacey had to design a Barbie™ fashion. It was approved and she was hired as an assistant designer which begin her career in the world of toys and doll design.
Stacey was a Project Designer for Mattel™ in El Segundo and was with the company for 15 years. She is the creator of the So In Style™ line of African-American Barbie™ dolls which were released in 2009. While at Mattel, Stacey was tapped to design the sorority Barbie, Celebrating the Centennial year of Alpha Kappa Alpha, the first African-American Greek Sorority, founded in 1908 at Howard University in Washington, D.C. She designed a one of a kind take on the 1980's Black Barbie. She also designed some of the 2010 Barbie career dolls, including Pet Vet Barbie, Rock Star Barbie and Bride Barbie.
Stacey has been interviewed for magazines and newspaper articles such as Ebony, Essence, Heart & Soul, LA's Beauty Beat, Upscale, Chicago Sun Times and Daily Breeze. Stacey McBride-Irby made the front cover of Wall Street Journal Personal newspaper. The So In Style TM dolls have been featured in Barbie and Jet magazine.
Stacey has appeared on CNN Prime News with Richelle Carey "New Barbies Look More Like Black Women". And on May 2, 2010 Stacey appeared on BETs My Black is Beautiful, Episode 1: Celebration of Black Beauty. She is currently a featured designer in the Barbie Exhibit at The Children's Museum of Indianapolis.
Stacey's motto is, "A happy, inspired childhood creates happy, inspired and powerful women." She also loves the Lord with all her heart. She knows that without God that none of her accomplishments and success would be possible.