Shantelle Guyton | Marketing | Cultural Expert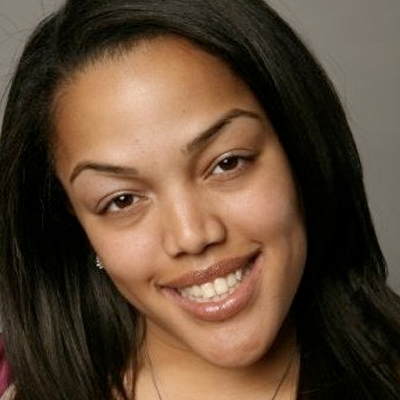 "Difficult takes a day, impossible takes a week" is the motto by which budding Mom-prenuer Shantelle Guyton lives her life.  As creator of Mom-Volution (coming soon), marketing executive, soon-to-be wife, and mom – Shantelle loves to muse about the triumphs and challenges of balancing career and motherhood.
With over seven years of public relations and media management experience, Ms. Guyton has developed a keen ability to drive strategy and deliver key messaging using both traditional and new age practices. As a student of international business and strategy, she quickly set her sights on the analysis of ingesting and distributing influential communication through media, partnerships and experiential marketing. Her studies and work have afforded her global opportunities across three continents including Asia and Europe.
Upon graduating from Grand Valley State University with a B.B.A in Internal Business with a concentration in Japanese, Shantelle moved to London to work for one of the largest brokerage firms in the world, Cantor Fitzgerald, and eventually went on to work UBS Investment Bank before taking a leap of faith into the entertainment business. Working first as a Sr. Analyst for MTV International, she later went on to handle programming and celebrity integration at the innovative multicultural agency, Egami Consulting Group before going to work alongside Sean Diddy Combs to drive influencer strategy for CIROC Ultra-Premium Vodka.
To date, her inventory of satisfied clients extends throughout the consumer, fashion, nonprofit, spirits, financial and sporting industries; providing influencer strategy, media & public relations, event production and experiential marketing services. Her client roster includes Hennessy, Verizon, CIROC Ultra-Premium Vodka, Proctor & Gamble health/beauty brands, Heineken USA, Diageo and many more.
Shantelle is a leader and influencer in her own right. She works to grow talented and passionate people to a place of sustainable success and industry confidence. In addition to dedication and achievement in the communications and media field, Shantelle devotes a considerable amount of time engaging teenage girls while serving as the Partnership Chair for the Women in Entertainment Empowerment Network (WEEN) – A network of entertainment executives who provide mentorship for young women who want to pursue a career in the entertainment industry. In her spare time Shantelle's enjoys exploring street style photography, luxury fashion accessories, foreign travel, and exotic spirits. She has contributed to a variety of mainstream publications and blogs as a freelance travel writer.