Regina Brooks | CEO of Serendipity Literary Agency / Author of You Should Really Write a Book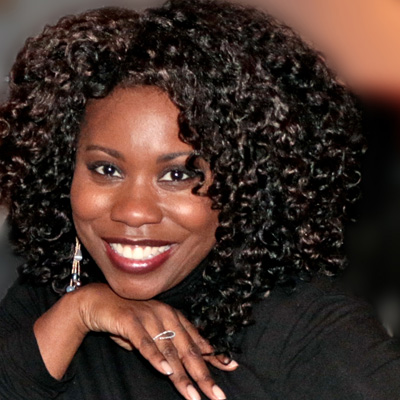 Regina Brooks is the founder and president of Serendipity Literary Agency LLC, in New York, New York. Her agency is the largest African American owned agency in the country and has represented and established a diverse base of award-winning clients in adult and young adult fiction, nonfiction, and children's literature. Her authors have appeared in USA TODAY, NY TIMES and the Washington Post as well as on Oprah, ABC, NBC, CBS, CNN, FOX, MSBNC, TV ONE, BET and a host of others. In 2015, Publishers Weekly nominated Regina Brooks as a PW Star Watch Finalist, a Bronz Stevie Award Winner for Women in Business , and Writer's Digest magazine named Serendipity Literary Agency as one of the top 25 literary agencies. Formerly, she held senior editorial positions at John Wiley and Sons (where she was not only the youngest but also the first African-American editor in their college division) and McGraw-Hill.
Prior to her publishing career she worked as an aerospace engineer and made history as the first African American woman to receive a bachelors of Science Degree in Aerospace Engineering from The Ohio State University.
She is the author of Essences Magazine's quick pick children's book, NEVER FINISHED NEVER DONE  (Scholastic) , WRITING GREAT BOOKS FOR YOUNG ADULTS  2e (Source Books)  the YOU SHOULD REALLY WRITE A BOOK: HOW TO WRITE SELL AND MARKET YOUR MEMOIR ( St. Martin's Press) and a well received blogger for the Huffington Post. Brooks is also on the faculty of the Harvard University publishing program the Whidbey Island Writers MFA, Western Connecticut MFA Low residency programs , Writer's Digest University and teaches annually at more than twenty worldwide conferences.   She has been highlighted in several national and international magazines and periodicals, including Publishers Weekly, Forbes, Media Bistro, Writers and Poets, Essence Magazine, Ebony, Jet, Women on Writing, Writers Digest Magazine, The Writer, and Sister2Sister magazine, , The Network Journal,  Rolling Out, and  Ebony Magazine.
Ms. Brooks is the founder and co-Executive Director of Y.B. Literary Foundation, Inc., a not-for-profit organization designed kindle a passion for literature within high school students and an appreciation for the possibilities and opportunities that reading can provide.     www.ybliterary.org