Patrice C. Washington | The Money Maven | Author, Real Money Answers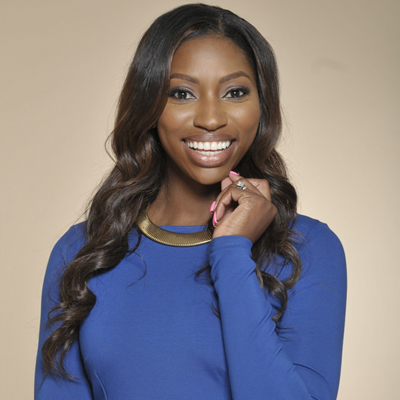 Patrice C. Washington has been making money educational yet fun since 2003 as
a nationally recognized best-selling author of the Real Money Answers financial series, featured columnist, television commentator, transformational speaker, spokesperson, radio host and leading authority on personal finance, entrepreneurship and success for women and youth.
A licensed real estate professional by her sophomore year in college and a real estate and mortgage broker at 21 years old, Patrice took her boutique brokerage from the dining room of her 700 square foot condo to a 7-figure real estate empire by just 25. After losing her fortune in the Great Recession, she dedicated her life to not just rebuilding and reinventing her own life, but helping the masses move from debt management to money mastery.
Today, Patrice's wisdom on money matters has been tapped as a recurring voice by national brands such as NBC, FOX News, Black Enterprise, The Huffington Post, Essence Magazine and more. She's been profiled by The New York Post, SUCCESS Magazine and Women of Wealth Magazine and is most known as the personal finance voice of the top- rated and nationally syndicated Steve Harvey Morning Radio Show where she hosts her own weekly segment, Real Money Answers with Patrice Washington. Each year she electrifies tens of thousands as a sought after speaker from colleges to churches and conferences nationally and has shared the stage with renowned speakers like Lisa Nichols, Laila Ali, Paul C. Brunson and Steve Harvey.
Besides professional achievements such as receiving the Outstanding Georgia Citizen Award at the State Capitol and an Honorary Kentucky Colonel recognition, Patrice believes her greatest accomplishment is marrying her college sweetheart, Gerald Washington and raising their energetic, trapeze swinging gymnast, Reagan.
Learn more about Patrice at www.bookthemoneymaven.com.