Kelli Coleman | Executive Vice President | GlobalHue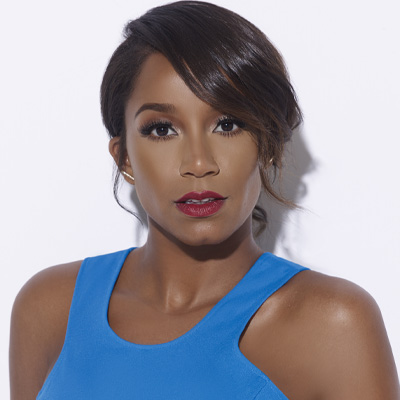 Kelli Coleman, known as the sole successor to the nation's largest minority-owned, full service marketing communications agency, proves that there's a such thing as brains, beauty, power, humility, and work- life balance. Coleman serves as GlobalHue's Executive Vice President, where she oversees several business units and is an integral part of senior management by sustaining the company's continued success and evolution. Additionally, she is the founder of She Who Dares, an initiative that exists to encourage every woman to live from her extraordinary side by prioritizing personal development and purpose. In her nine years at GlobalHue, Coleman has successfully met the demands of various roles. Prior to her position as EVP, Coleman was Vice President of Business Development for GlobalHue. In this position, she led various teams to win new business opportunities with Merck, One Main Financial, and Prudential. During Kelli Coleman's tenure, GlobalHue has experienced four consecutive years of year-over-year growth and managed campaigns for some of the largest Fortune 500 companies in the world, including Coca-Cola, Walmart, Chrysler LLC, and Verizon Communications. Coleman began her career at GlobalHue as an executive management trainee and rose through the ranks by consistently demonstrating value and quickly achieving major wins that contributed to the growth of the agency. One of Coleman's most notable early career achievements was her leadership of the project management team that secured a $50 million Walmart account. Coleman has gone on to lead various teams and lines of business for the agency.
Additionally, Coleman co-founded and currently leads the Coleman Leadership Scholarship – a scholarship dedicated to students who are interested in entrepreneurship and attend Spelman College, Coleman's alma mater. Coleman's leadership within the advertising industry has led to a number of accolades and honors. Most recently, she was listed on the Black Enterprise "Top Women Executives in Advertising & Marketing" list of 2016. To add to her list of accolades, Coleman was also named in the Black Enterprise 2012 "40 Rising Stars 40 & Under" list and included on the AdAge 2012 "Women to Watch" list. Coleman was also listed in ESSENCE magazine on their "Fierce and Fab Under 40" list. In 2010, she received the Women in Business Award from NV Magazine, and Black Enterprise named her one of their "40 Next." Coleman has also had the distinct pleasure of capturing gems from one of the world's most influential women – Oprah Winfrey. In 2010, Kelli had the distinct privilege of being selected to interview Oprah amongst only nine other women for the tenth anniversary issue of O Magazine. Coleman has also been featured on BET.com's B*Real platform and Centric TV. Kelli Coleman is the mother of her best friend and pride and joy, Dylan Coleman Jones. As a mother and executive Coleman wears many hats. From managing her toddler's busy schedule, to managing multi-million dollar advertising clients, Coleman has learned what it means to balance it all.
Coleman is a founding board member of the charter school Success Bronx Academy, under the Success Charter Network, founded by Eva Moskowitz. She received her Bachelor's degree from Spelman College in Atlanta, Georgia, in 2006. She lives by the passage, "To whom much is given, much is required." She is committed to uplifting youth and strives to ensure that future generations have access to innumerable opportunities.