Jennifer Fleiss | Co-Founder | Rent The Runway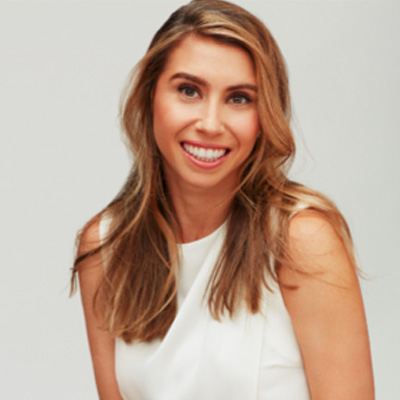 Jennifer Fleiss is the Co-Founder and Head of Special Projects at Rent the Runway, a business that has transformed the retail industry by making designer dress and accessory rentals a convenient and accessible luxury experience for millions of women.  With over 5 million members, 300 employees and 300 designer brands, Rent the Runway is the largest rental platform in the world, democratizing luxury for women everywhere.
She co-founded the company in 2009 with Jennifer Hyman and has since raised $125 million in venture capital.  Jennifer has been honored with numerous recognitions including: Inc. Magazine's "30 Under 30"; Fortune Magazine's "40 Under 40" and "Most Powerful Women Entrepreneurs"; and Fast Company's "Most Influential Women in Technology".
Most recently, Jennifer and Jennifer partnered with UBS to launch Project Entrepreneur, a program dedicating to providing women access to the tools, training and networks needed to build scalable, economically impactful companies.
Prior to Rent the Runway, Jennifer was with Lehman Brothers' Asset Management Group where she was responsible for analyzing business growth opportunities through acquisitions, international expansion and new product strategies.  Before that she worked at Morgan Stanley as part of the Strategic Planning Group crafting long-term company strategy.
She received her BA from Yale University, Cum Laude, and her MBA from Harvard Business School.  Jennifer is Co-Founder of The RTR Foundation, a guest lecturer at Yale, Princeton, Columbia and Harvard Business School, an advisor to several female founded start-ups and a member of the Young Entrepreneurs Council.  She currently resides in New York City with her husband, daughter, son and dog.