Alfred Edmond Jr. | SVP/Executive Editor-at-Large | Black Enterprise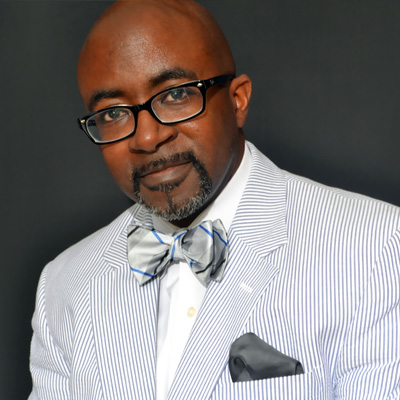 Alfred Edmond Jr. is Senior Vice President/Chief Content Officer of black enterprise. He is a content leader, brand representative and expert resource for all of the media platforms under the black enterprise brand. Edmond is responsible for overseeing editorial/content policies and enforcing quality standards for all of the major franchises and partnerships of black enterprise, including BlackEnterprise.com; black enterprise magazine; live networking events, such as the Black Enterprise Entrepreneurs Conference + Expo and the Women of Power Summit; and the Our World with Black Enterprise and Black Enterprise Business Report television shows.
Prior to accepting his current position, Edmond was Sr. VP/Multimedia Editor-at-Large of Black Enterprise, overseeing content and circulation marketing for the company, while also providing brand and content leadership across media platforms. From 2008 through 2010, Edmond held the position of senior vice president/editor-in-chief of BlackEnterprise.com, responsible for the development of the Website's content, as well as the hiring and overall supervision of the editorial staff. In this position, Edmond played an important leadership role in the transition of black enterprise from print magazine publisher to a digital-first multimedia content company.
Edmond appears regularly on television and nationally syndicated radio, including serving as host of WVON 1690 Chicago's The Urban Business Roundtable weekly radio show (2010-2012); host of Money Matters, a daily radio feature syndicated by American Urban Radio Networks; commentator on PBS' Nightly Business Report; contributor to American Express OPEN Forum and The Doug Banks Show radio program; and guest expert on MSNBC's Your Business and CNN. A nationally recognized expert on business and economic trends, Edmond is a highly sought-after public speaker and moderator. He is also an influential thought leader on several social media platforms including Twitter (http://twitter.com/alfrededmondjr) and Facebook (http://facebook.com/alfrededmondjr). Together with his partner, personal growth expert and individuality advocate Zara D. Green, Edmond leads A2Z Personal Growth Enterprises, producer of the Grown Zone multimedia initiative, including co-hosting the weekly Grown Zone Radio Show (BlogTalkRadio.com/GrownZone).